---
Click on the links below to download posters, promo photos, Dan's bio and EPK for print. For more information, please
contact us
.
---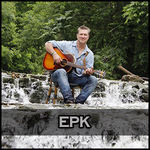 ---
---
---
---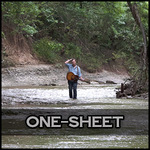 ---
---
---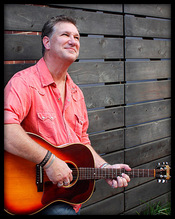 ---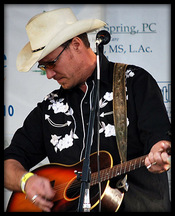 ---
---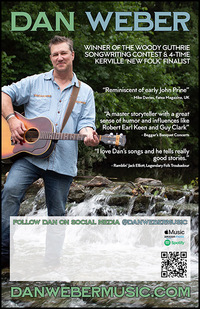 ---
---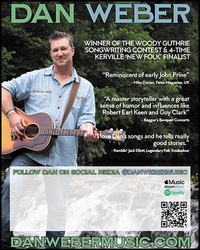 ---
---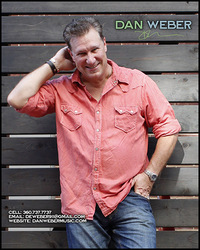 ---
---
---
---
---
I love Dan's songs and he tells really good stories.
---
4 Stars: Has you hanging on to every word. That's the touch of a true Master Craftsman Songwriter.
---
A rare combination of wit, emotion and vivid, Harry Chapin-esque imagery.
---
A master storyteller with a great sense of humor. His writing is precise, concise and poetic with influences of Robert Earl Keen and Guy Clark.
---
Where his genius truly lies is in his ability to connect and uplift an audience. I've rarely seen a group of people so thoroughly enjoying and identifying with a performer
---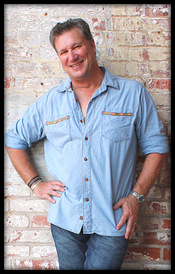 ---
Dan Weber is the Classic Mid-Life Overnight Sensation.
---
The first time we saw Dan Weber perform, I turned to my husband after just two songs and said, 'Oh, yeah, this guy's got it.' Impossible to define but you know it when you see it!
---
Dan Weber was the consummate professional---from initial booking and contact to putting on a great show. He was patient with me, knowing this was my first concert. All in all it was a great experience and we had a rousing good time.
---
Don't be deceived by the cowboy hat, Dan Weber is the real deal!
---
Dan is a GREAT storyteller, one of the best! Insightful and awfully funny. He wowed our audience with his stories and songs and made a real and deep connection with every person in the room.
---
Weber is living proof that you never know when a music career will bloom.
---
A tremendous show! Top rate performance: soulful, sad, funny and everything in between. I'd recommend Dan to anyone. One of the friendliest guys you'll ever meet too!
---
Dan is one of those rare performers that make you feel like you are the person in the room he is telling the story to.
---
His music is original, emotional, and his intimate connection with the audience was undeniable. We give Dan Weber our highest recommendation! (And we're rather picky.)
---
Festivals, Showcases and Venues
---
Festivals:
Woody Guthrie Folk Festival, Okemah, OK
Kerrville Folk Festival, Kerrville, TX
Sisters Folk Festival, Sisters, OR
Falcon Ridge Folk Festival, Hillsdale, NY
Dripping Springs Songwriter's Festival, Dripping Springs, TX
Roots on the River Festival, Bellows Falls, VT
American River Music Festival, Coloma, CA
Red Ants Pants Music Festival, White Sulphur Springs, MT
Walnut Valley Festival, Winfield, KS
NW Folklife Festival, Seattle, WA
South Florida Folk Festival, Ft. Lauderdale, FL
Tumbleweed Music Festival, Richland, WA
Plymouth Folk and Blues Festival, Plymouth, VT
Tucson Folk Festival, Tucson, AZ
Connecticut Folk Festival, New Haven, CT
Conferences, Showcases and Music Series:
FAI - Folk Alliance International - Official Showcase 2022
FARM - Folk Alliance - Official Showcase 2013, 2018
NERFA - Folk Alliance - Official Showcase 2017
FAR-West - Folk Alliance - Official Showcase 2015
SERFA - Folk Alliance - Official Showcase 2015
SWRFA - Folk Alliance - Official Showcase 2014
WFMT / Folkstage, Chicago IL
Two Way Street Coffeehouse, Downers Grove, IL
Rose Garden Coffeehouse, Mansfield, MA
Uncle Calvin's, Dallas, TX
Lake County Folk Club, Grayslake, IL
Linden Tree Coffeehouse, Wakefield, MA
Acoustic Brew Concert Series, Lemont, PA
Grassroots Concerts, Nisswa, MN
Columbus Folk Music Society, Columbus, OH
Six on the Square, Oxford, NY
Artichoke Music, Portland, OR
Seattle Folklore Society, Seattle, WA
Black Hawk Folk Society, Mt. Morris, WI
Winterfolk, Portland, OR
Riverfolk, Astoria, OR
Sundilla Acoustic Concert Series, Auburn, AL
Winter Wind Concert Series, Norman, OK
Three Rivers Folklife Society, Pasco, WA
Portland Folk Music Society, Portland, OR
---
Venues and Arts Centers:
Godfrey Daniels, Bethlehem, PA
Uncommon Ground, Chicago, IL
Jammin' Java, Vienna, VA
The Blue Door, Oklahoma City, OK
Anderson Fair, Houston, TX
The Freight and Salvage, Berkeley, CA
Mississippi Studios, Portland, OR
Nashville Side Streets, Nashville, TN
Poor David's, Dallas, TX
The Big Easy, Petaluma, CA
Aladdin Theater, Portland, OR
Newport to Nashville, Newport, RI
Alberta Rose Theater, Portland, OR
Red Rock Center for the Arts, Fairmont, MN
Northwind Arts Center, Port Townsend, WA
Columbia Center for the Arts, Hood River, OR
Wildwood Park for the Arts, Little Rock, AR
Peninsula Performing Arts Center, Long Beach, WA
Chehalem Cultural Center, Newberg, OR
The Axe and Fiddle, Cottage Grove, OR
Bull Run Restaurant, Shirley, MA
The Green Frog, Bellingham, WA
---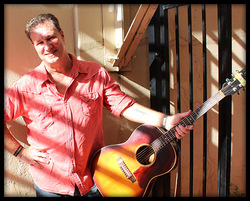 ---
Book a Special Event, House (or Barn!) or Backyard Concert:
I've been blessed to play shows in some amazing places: In the heart of the Grand Canyon. On a vintage railroad car with Ramblin' Jack Elliott. At Bonneville Dam on the Columbia River for Woody Guthrie's 100th birthday---Roll on Columbia, Roll on! I've also been lucky enough to play on cruise ships, public libraries and museums, in 100 year old barns, historic homes and lodges, on cross-country trains, during Solar eclipses, at a Military ball, at parties, on flatbed trucks, in shopping malls, National Parks, antique stores, and in living rooms and backyards (just like yours!) of nice folks all over North America from Bridgeton, Maine to Norman, Oklahoma; Little Rock, Arkansas to Stevens Point, Wisconsin; Grand Island, Nebraska to Portland, Oregon; Auburn, AL to Mission, British Columbia; Newport, RI to Chapala, Mexico--and back again!
Each and every House Concert is a very special event. If there's a space to play in your house or yard (or barn!) where you've always dreamed of hearing an intimate, once in a lifetime show, Contact me and let's make that dream come true!! Because that's what 'House' Concerts are all about…
Book Songwriting Class:
I've also taught Songwriting classes at Festivals, Retreats, Camps, before shows, in parks, historic lodges, etc. I tailor my classes to fit the intended audience from first time songwriters, to more experienced one's seeking a creative spark, on everything from my process, touring, success in songwriting competitions, how to stay organized, and once did a class on the songs of Alan Lomax, who is reported to have recorded and/or collected more than 17,000 Folk songs.
---
Woody Guthrie Songwriting Competition:
2019 Winner: 'Ever Since Columbine
2014 2nd Place: 'Hank and Jesus'
2013 3rd Place: 'What I'm Lookin' For', Honorable Mention: 'Oh Woody'
Kerrville Folk Festival 'New Folk' Competition:
2021 Finalist: 'While You were Sleeping' and 'Farewell Maggie Valley'
2015 Finalist: 'Oh Woody', 'Leaving Texas'
2014 Finalist: 'What I'm Lookin' For', 'Do You Ride Horses'
2012 Finalist: 'Hank and Jesus' and 'Lost and Found'
Winfield, Kansas Walnut Valley Festival 'NewSong' Showcase:
2015 Winner: 'Oh Woody',  Alternate: 'Take a Liking to You'
Rose Garden Coffeehouse Performing Songwriter Competition:
2015 Winner: 'Hank and Jesus' and 'Goodbye to Dad'
Falcon Ridge Folk Festival/Grassy Hill Emerging Artist Showcase:
2019 Finalist: 'Lost and Found', 'Sarah Ann' and 'Ever Since Columbine'
2015 Finalist: 'Oh Woody', 'What I'm Lookin' For' and 'Hank and Jesus'
Songwriter Serenade Competition:
2016 Semi-Finalist: 'Spinning My Wheels', 'That Time of Night', 'Ain't Done Ramblin' Yet' and 'Do You Ride Horses'
Great River Folk Festival Songwriting & Performing Contest:
2021 Finalist: 'While You were Sleeping' and 'Farewell Maggie Valley'
Dave Carter Memorial Songwriting Contest, Sisters Folk Festival:
2010 Finalist: 'Goodbye to Dad', 'In Her Prime', & 'Lost and Found'
---
I have also been a Finalist, Semi-Finalist, Honorable Mention, or received Best Song/Performer, etc. awards from the following contests/organizations from @ 2008 - 2017:
American Songwriter Magazine
Mid-Atlantic Song Contest/SAW (4x Finalist)
Tucson Folk Festival (5x Finalist)
Tumbleweed Music Festival (4x Finalist)
Susanne Millsaps Songwriter Showcase (4x Finalist)
Original Ozark Folk Festival Singer/Songwriter Contest
The Smokey Mountain Songwriters Festival
South Florida Folk Festival
Connecticut Folk Festival
New Jersey Folk Festival
Great American Song Contest
Eventide Arts Songwriting Competition
Great Lakes Songwriting Contest
West Coast Songwriter's
B.W. Stevenson Songwriting Competition
Dallas Songwriter's Association
Portland Songwriter's Association
A sampling of artists Dan has shared a stage with:
Ian Tyson, John McCutcheon, Ramblin' Jack Elliot, Tom Russell, Michael Martin-Murphey, David Mallett, Steve Poltz, Greg Trooper, David Olney, Chuck Pyle, Catie Curtis, Jonathan Byrd, Danny Schmidt, Peter Mulvey, Carrie Elkin, Ben Bedford, Jon Langford, Tom May, Chris Sand, and more…